Charles J. "Chuck" Muehlbauer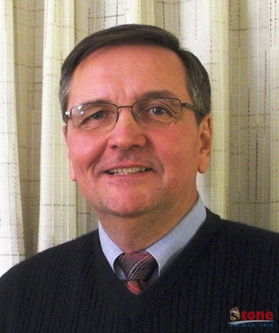 Charles J. "Chuck" Muehlbauer 美国/USA
Natural Stone Institute
个人简介/Self-Introduction:
Charles J. "Chuck" Muehlbauer任美国大理石协会技术总监。他的石材行业生涯已步入第四个十年,在采矿、加工、安装、锚固设计、石材选料、工业石材应用、试验测试、石材鉴定、评估和国内外销售领域均拥有丰富经验。
Charles J. "Chuck" Muehlbauer is the Technical Director of the Marble Institute of America, a stone industry association comprised of more than 1,700 member companies from over 50 countries. Muehlbauer is now in the 4th decade of his career in the stone industry, with experience in quarrying, fabrication, installation, anchorage design, stone selection, industrial stone applications, laboratory testing, stone forensics, estimating, and both domestic and international sales. Muehlbauer is a voting member of seven national technical committees, including ASTM Committee C-18 on Dimension Stone, in which he currently serves as Chairman.