Orlando Pandolfi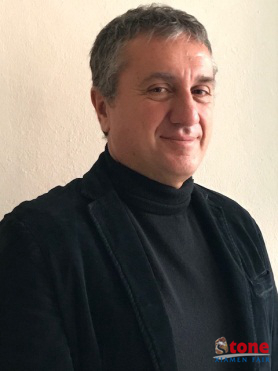 Orlando Pandolfi 意大利/Italy
个人简介/Self-Introduction:
Orlando Pandolfi,矿山战略专家,意大利马萨卡拉拉Pandolfi工程设计研究室负责人。近年来,将3D、数字模型、通讯、演算、管理系统和决策过程进行技术的融合已经在石材矿山被广泛、快速、开放的应用。他将探讨如何建立一个安全、有效、切合实际的石材矿山管理虚拟模型。
Orlando Pandolfi, Quarry Strategist from Studio Pandolfi Engineering, Carrara (MS), Italy. The technological convergence of the 3D and numerical modelling, communication, computation, management systems and decisional processes has become widespread, speeded up, open and advanced. His research commitment is to create a virtual model that allows a safe, efficient and effective quarry management.