崔洪章 Cui Hongzhang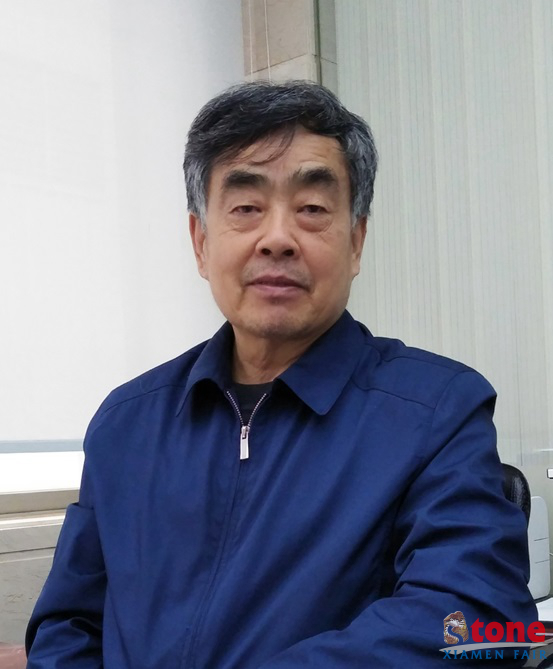 崔洪章 Cui Hongzhang 中国/China
副总经理/总工程师
云浮市科特机械有限公司 Yunfu Kete Machinery Co., Ltd
个人简介/Self-Introduction:
主持过Longinotti水磨石生产设备引进、管理和国产化连线及关键部件的国产化工作。做过中国人寿大厦外墙、东郊民巷15号、钓鱼台国宾馆、汉华国际酒店、天津津门酒店(瑞吉金融街酒店)等石材工程。具备高级工程师任职资格。
在云浮市科特机械有限公司供职期间,从石材二次加工入手,主攻石材行业信息化。希望能够找到一种解决方案,既能发挥天然石材独特优势,以定制化接单;又能柔性化生产,达到标准化效果。进而探索石材行业转型升级之路。
Mr. Cui has been worked as a chief manager on introduction, management and localization of Longinotti terrazzo production equipment, especially the localization of some key components and production line.
He has also worked in charge of stone projects of China Life Insurance building(external wall), No.15 Dongjiao minxiang, Diaoyutai State Guesthouse, Beijing Hanhua International hotel, Tianjin Jinmen Hotel etc.
He is also qualified as Senior Engineer.
During his tenure in Yunfu Kete Machinery Co., LTD., he mainly focused on the informatization of stone industry from the secondary processing of stone materials.
He has concentrated his efforts on finding a solution on customize production according to the unique advantages of natural stone as well as flexible and standardization production to explore the road of stone industry transformation and upgrading.