Pierpaolo Tassone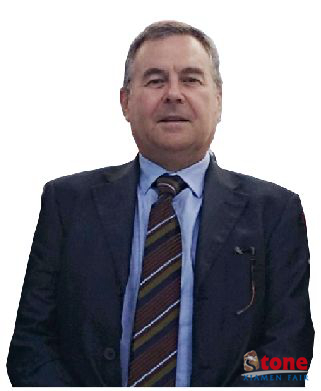 Pierpaolo Tassone 意大利/Italy
个人简介/Self-Introduction:
Pierpaolo Tassone先生拥有28年石英石行业经验,在石英石设备,石英石生产以及石英石原料整个行业各环节中都有丰富经验。
他是8年百利通研发部门负责人、16年意大利Quarella技术总监。并且担任了20多年A.St.A. Worldwide组织(全球人造石协会)的秘书长,制定了石英石的标准。
他担任过Diresco(比利时), Quartzform(德国), Stone Italian(意大利), Cimstone(土耳其)、Dupont(加拿大)等石英石生产厂家顾问工作。
With 28 years of experience in the quartz stone industry, Mr. Pierpaolo Tassone is immensely experienced in every part of the quartz stone industry, including the equipment, production and materials, etc.
He was the head of R&D department of Breton for 8 years, the technical director of Quarella for 16 years, and the Secretary General of A.ST.A. Worldwide (Agglomerated Stones Association Worldwide) for over 20 years, during which he established the standard for quartz stones.
He also worked as the consultant for quartz stone producers in Diresco (Belgium), Quartzform (Germany), Stone Italian (Italy), Cimstone (Turkey), and Dupont (Canada).